Oof, that's pretty slick!
That is the dream right there, holy crap, haha.

Might as well just measure everything in keyboard sizes. I'll take a 40% cheesesteak with pickles pls.
Just joined to join the conversation haha, you guys have given me heaps of ideas.
They're behind a glass door, but all I was getting was the reflection!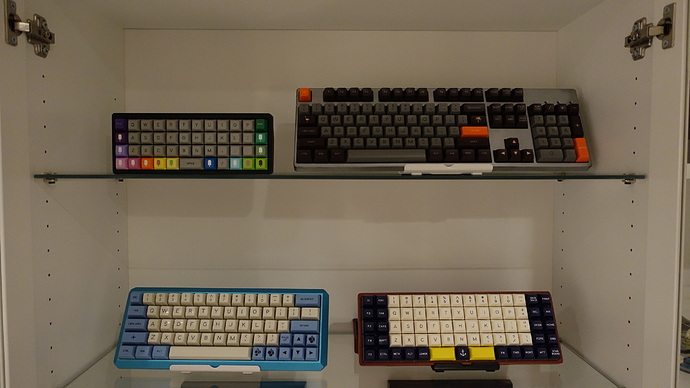 I upgraded my storage solution this evening. Ikea Billy bookcase with glass doors and added some angled shelves to display thing better!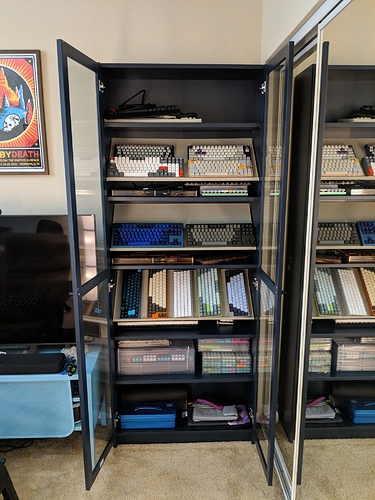 So are there any safety tips you'd recommend to anyone thinking of assembling such a shelf?

dont turn your back on it for a second or it will try to kill you.
I really need to look at completely redoing my keyboard organization and display

Do you have a name for those IKEA shelves?
max load 11 lbs… that's pretty impressive. Won't get them all up there, but most should work.
Love this thread!
Can't wait to upgrade my setup and have more and more keebs!