Exclusive E8.5 Ewhite with black accent + weight. Full gasked option
Titanium plate. Yep.
Zeal Zilents 78g with tribosys 3203 and TX films
C3 stabilizers rev.2
EnjoyPBT x GOK BOW with some JTK accents
An impostor
with the OG Hangul cherry double shots? thats a beautiful board man
Thermal MIST, Healios v2, GMK Nautilus Nightmares.
I was surprised how nice the set looks in "my usual lighting," especially the Alphas (I was worried about the contrast, but positively surprised).
The plan was to use tactile from Zeal; however, the typing is so flexy that I ended using linear - what to do!

Anyway, I'm enjoying it so far.

Thanks @Dr.Doof
Just to set the record straight, the Hangul caps are GMK double shot, but not OG. There was a GB… I think it was Novel Keys that ran it?
Got the high pro case re-powder coated in a textured satin black as well as the rotary encoder knob. Really liking the look and feel of the textured finish!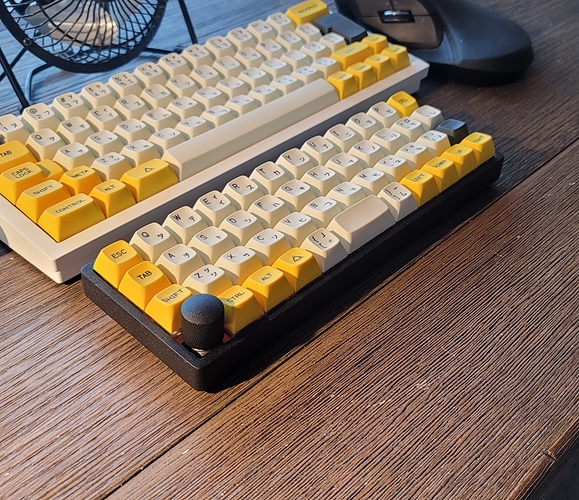 ah, thank you for the clarification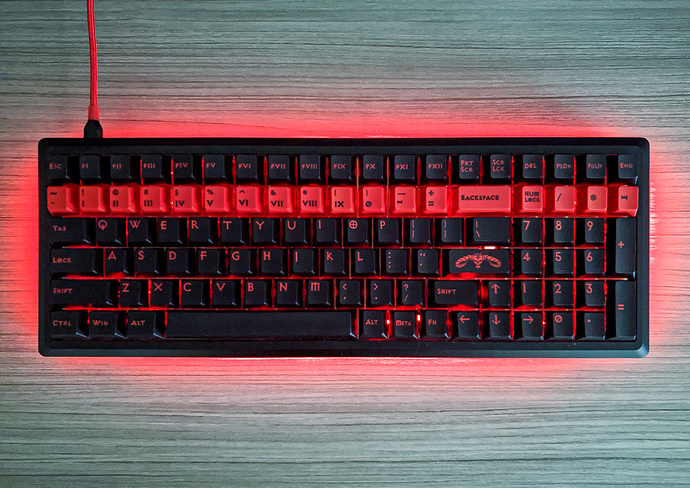 Hellraiser (Melody96)
Specs:
PCB: Melody96 hotswap
Case: YMDK96 (Aluminum top, acrylic bottom)
Plate: Brass
Switches: Zilent V2 (62g) [non-lubed] & Kailh BOX Silent Browns for WASD, left-shift, left-ctrl, capslock, and tab (I prefer these for gaming).
Keycaps: Sanctuary Rebirth PBT by Infinikey
Stabs: ZugGear Gold Plated PCB Screw-In (lubed)
Cable: Anker USB-C Double-Braided (Red)
ooooh, baby. Every single mist thermal I see is georgous. This is no exception. Nice
Thanks!

It is my first custom mech, been using it for about a year now. Although I'm waiting for my Bella to ship from kbdfans!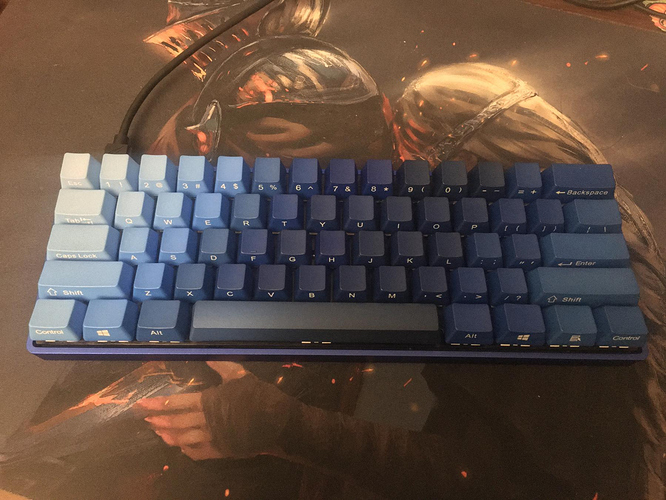 Just finished my first build! This is gonna be a gifted board so the mistakes I learned along the way can be avoided when I make my next one.
low profile aluminum case with box navys (62g), case foam, keycap rings, and Alpherior Abyssal keycaps. Clicky yet satisfying.
Thanks! Yes, the MIST is very suitable for most sets


I love the Thermal look and feel (with Healios v2), but deeply in my heart, I'm still waiting for the Heavy Grail, lol
Completely forgot I had this board. Threw some PBT caps on it and set it up for the wife at her iMac.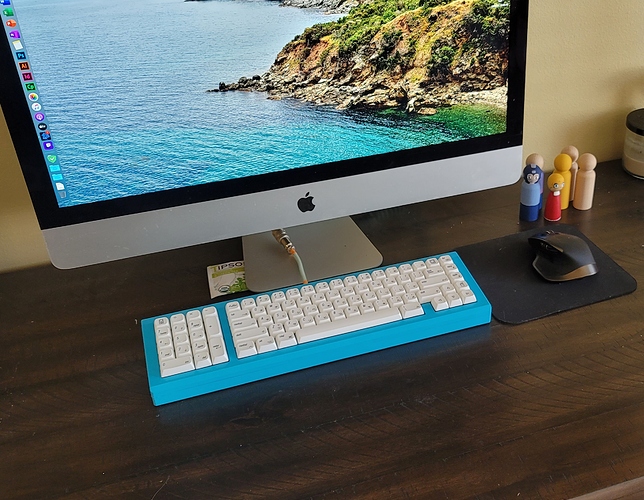 The case looks insanely high…
Yeah, she's got a bit of height to her

I realized it has been right at a year since I built my first custom keyboard. I thought I would share a photo essay of my keyboard journey over the last year.
man this keeb is really sick looking…love it!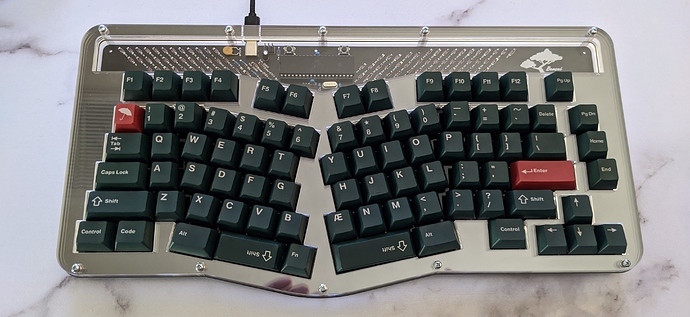 Put together the acrylic case for my 75% alice project. I'm really digging the way it sounds. Lots of thock in an acrylic case. Using BSUN Holy Red Pandas lubed with 3203 and filmed with TX Flims.
I think my next project I'll try to design a proper metal or polycarb case. I just need to figure out where I'd get it manufactured in the first place.