So how is the typing feel with the leaf spring ?
It feels pretty nice actually. I have it built with Gat Ink Blacks, has a nice little bounce to it, but still firm across the board.
Looks like lava, I like it.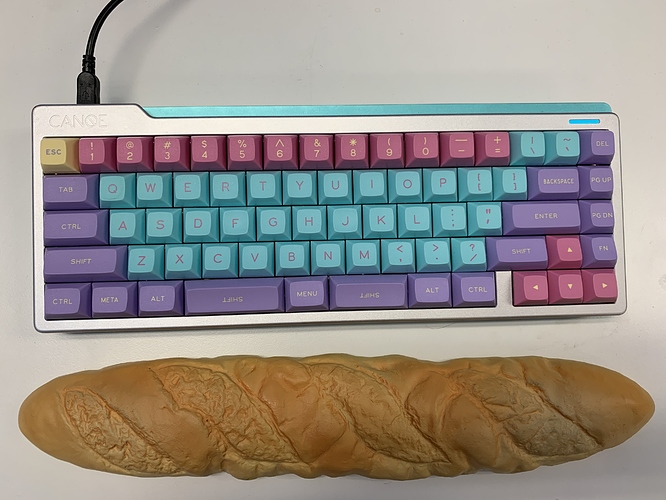 Freshly rebuilt canoe with the Kanu replacement PCB that doesn't suck and boba u4 switches instead of the holy pandas that were in the old one. I like these switches a lot more, I lubed and filmed them and they feel rock solid to type on, no wobble whatsoever. As I have been using the board I have kind of been wishing that I had put lighter springs in, the stock ones in these switches are definitely on the heavy side for me.
3204 on the stems, tri-flow on the springs
WoB goes with anything so don't worry at all.
Man, been 2 years since I posted my first keyboard here! Let's go with some dark shades inside a blinding light.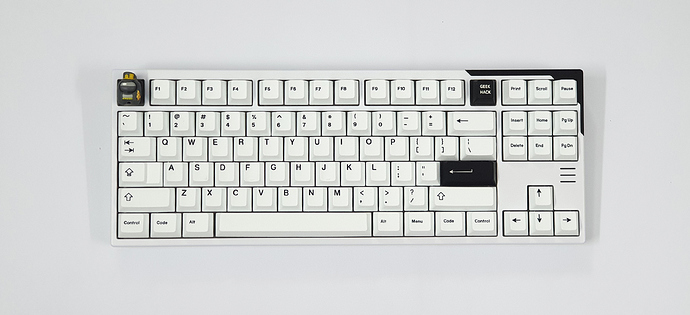 Exclusive E8.5 Ewhite with black accent + weight. Full gasked option
Titanium plate. Yep.
Zeal Zilents 78g with tribosys 3203 and TX films
C3 stabilizers rev.2
EnjoyPBT x GOK BOW with some JTK accents
An impostor
with the OG Hangul cherry double shots? thats a beautiful board man
Thermal MIST, Healios v2, GMK Nautilus Nightmares.
I was surprised how nice the set looks in "my usual lighting," especially the Alphas (I was worried about the contrast, but positively surprised).
The plan was to use tactile from Zeal; however, the typing is so flexy that I ended using linear - what to do!

Anyway, I'm enjoying it so far.

Thanks @Dr.Doof
Just to set the record straight, the Hangul caps are GMK double shot, but not OG. There was a GB… I think it was Novel Keys that ran it?
Got the high pro case re-powder coated in a textured satin black as well as the rotary encoder knob. Really liking the look and feel of the textured finish!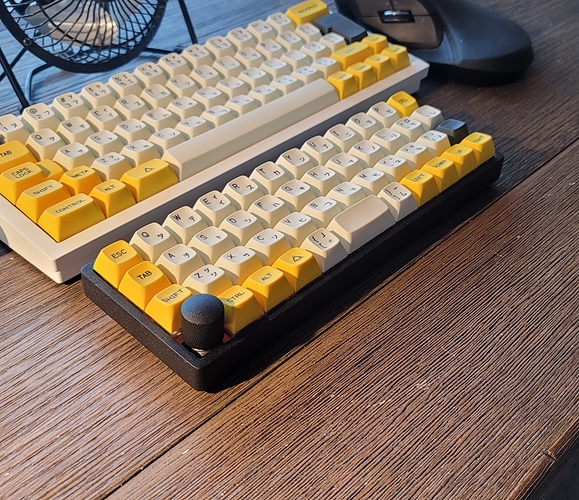 ah, thank you for the clarification