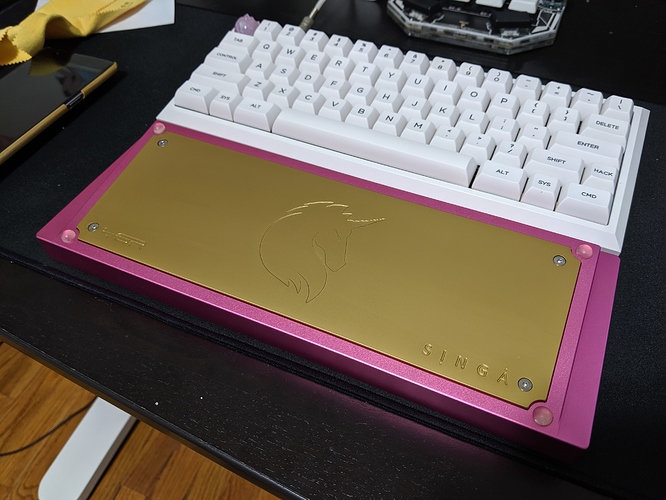 Quick and dirty shot of the TGR x SINGA UNIKORN weight. When the weather clears up I'm definitely taking this out for some photos.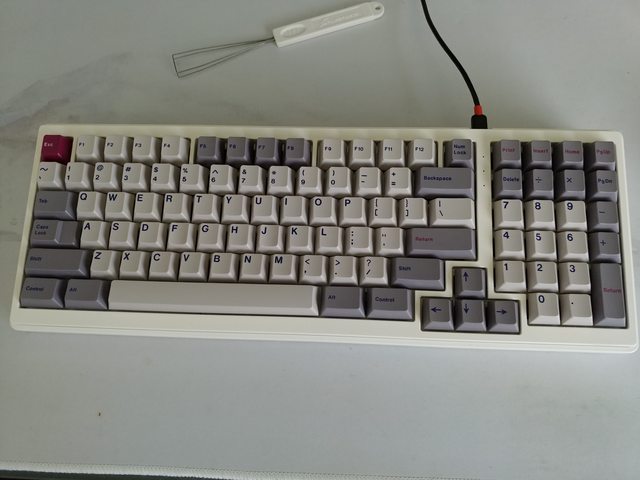 GMK DMG came in! Excuse the cell pic in bad lighting, but I think the set turned out really well.
TX-CP with Holy GSUS 68g
A classic one, G81-3000 in ISO Be new in original box, love the bottom row

I'm very happy to find so many ISO Be old Cherry keyboards in POM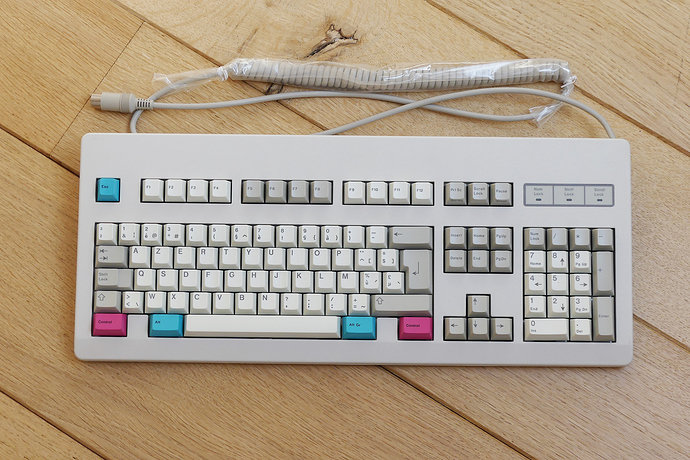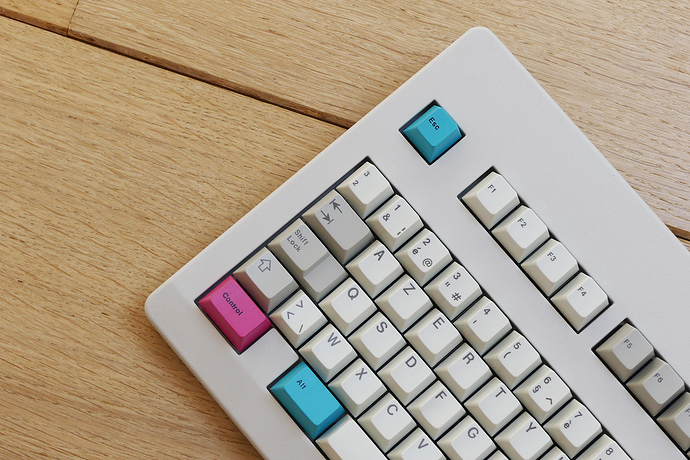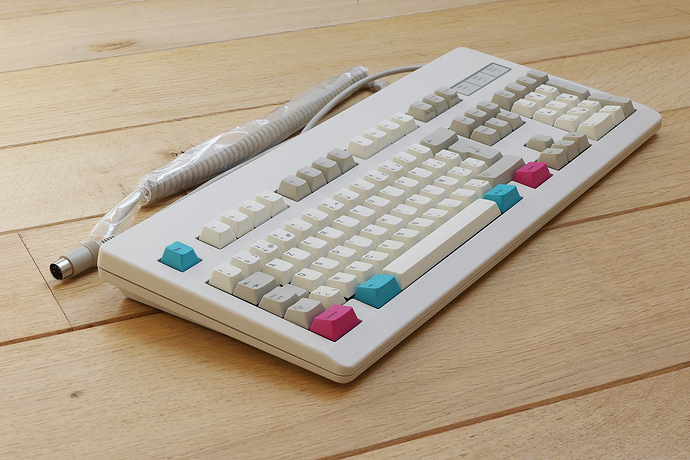 Finally had time to finish my Space65 build.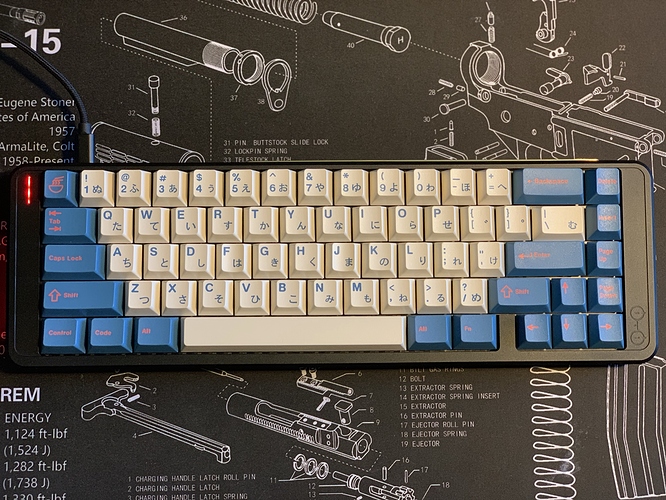 Space65 by Gray Studio (all black with brass badge)
KBD67 Plate Foam by MKUltra
62g Zealios V2 by ZealPC
GMK Bentō by Biip
That looks mint fresh! Are the colored keys original to the board or from a modern CMYK set or something?
Thanks, i love OLD Cherry G81-3000 and G80-3000


The colored keys are from a modern GMK set bouth on OriginativeCo

It's lovely! It's also available in a gmk gb right now on novelkeys too. Deciding whether I should pick that set up as well. Too many good options lately!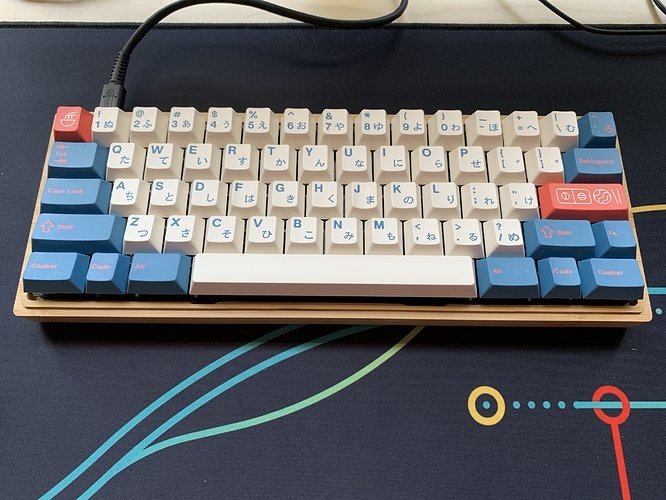 My first keyboard build after I got sucked in to this hobby when I joined the GMK Bento group buy.
Bamboo 60% case from KBDfans, DZ60 pcb, Sakurios lubed with Tribosys 3204, GMK Bento.
Wood and Bento, relay nice combination !
sakurios on the first build? someone is not fooling around!