Hey, are the brown ones still available? Thinking about grabbing one set on the end of the month.
Thanks, will definitely get one in some days.
It looks like you answered your own question with the quote. I've asked the manufacturer a few times and others have asked as well but they have declined to specify when and if they will make Black Stone PPS again. Some of us speculate that the chocolate PPS keycaps have not sold as well as they anticipated so the manufacturer will wait until they have sold all or most of their chocolate PPS stock until making black stone again. But again, it's only speculation.
Since I'm wanting specifically the brown ones to match a wooden keyboard that I got, so I'll contribute a bit to meet this condition, if it is one of the conditions ha.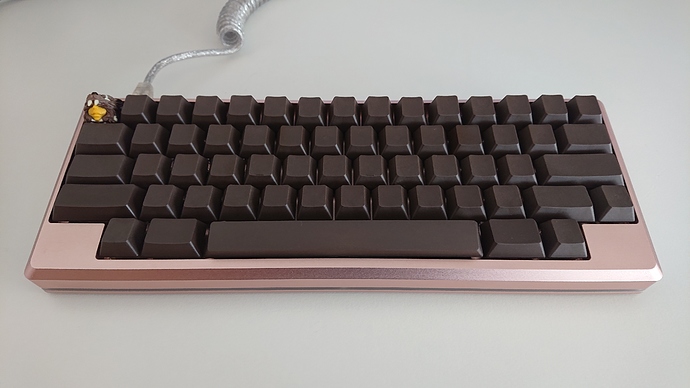 I have tried out the keycaps today and I highly recommend them. They sound and feel amazing.
Be sure that you like that rough surface because the caps are really textured.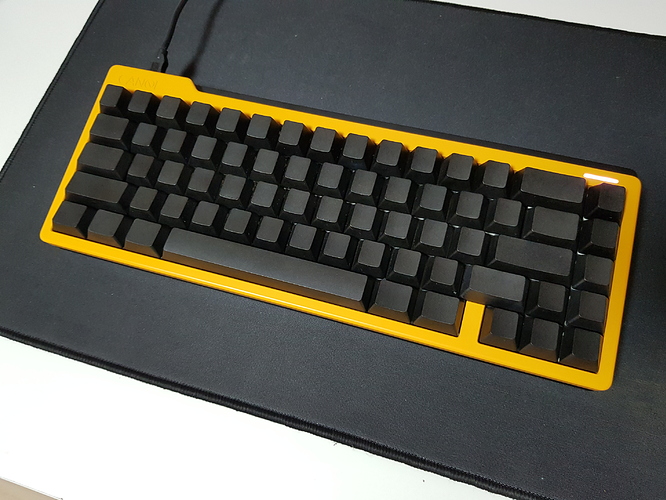 I was able to buy a used set of black stone PPS keycaps on the Korean used keeb market for a great price. Good thing cause it really matches well with my new canoe.
Recorded with a phone so not the best typing test but still wanted to share.
MD HP's lubed with Tribosys 3203. 68g scammer (Sprit) springs lubed with VPF1514. (Zilent lubed with Tribosys 3203 and 78s Sprit spring lubed with VPF1514 on spacebar.)