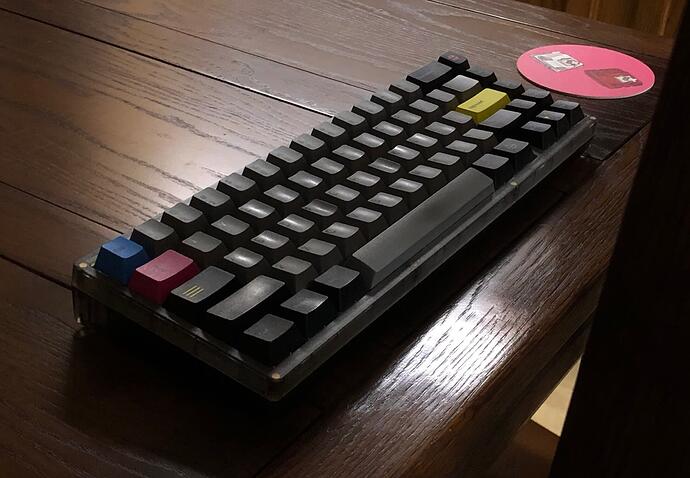 Love it or hate it, shine is the badge of a well-used keyboard.
There are pure PBT keycaps, ones that are shiny to begin with, or even polished ones - but for the rest, their shine tells a story.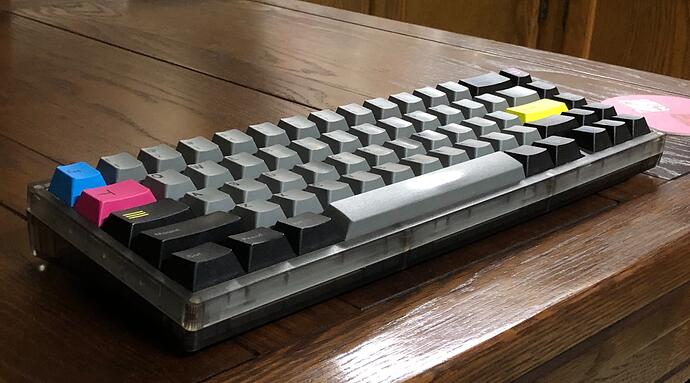 blurb

This is my work keyboard, and atop it sits the only GMK set I've ever gone all-in for, making it the most I've ever thrown at keycaps in one go by a large margin. As far as I'm concerned, this is the purpose they were made for. My field is Prepress, it's GMK Prepress, come on of course it's my work set. I've got other bits of plastic I can seal in a curio cabinet one of these days if I really want to.
In the photo above you can probably tell there's a shiny spot on the space bar - but normal exposure doesn't do it justice.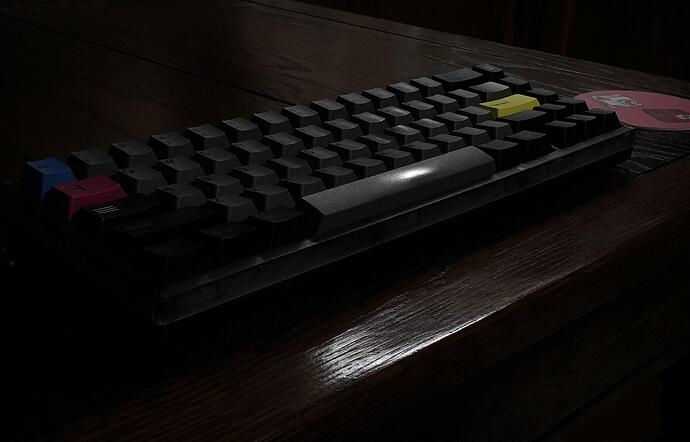 There we go.
When I look at that, I see all the productive stuff (and slacking off) I've done using this keyboard I put together for work - I dunno, it reminds me of my musician friend talking about looking at a worn guitar they've been playing for years. It's worn, but it also wears its history, and I think that's kinda cool.
How about you folks? I know at least one of you can get down with some natural, emergent wearing-away of texture.
Show us your shine!