So here's that more detailed post.
I'm new to this and fascinated by keyboards like nibble and Discipline that show off their through-hole diodes so I can admire them while contemplating matrix scanning algorithms. While thinking about the diodes, I came up with an idea about using transistors instead. Of course you can build anything with enough transistors, but maybe soldering one transistor per switch is not that much more of a burden than diodes?
Here's a sketch of how it could work with 2×2×2 I/O pins controlling 8 switches: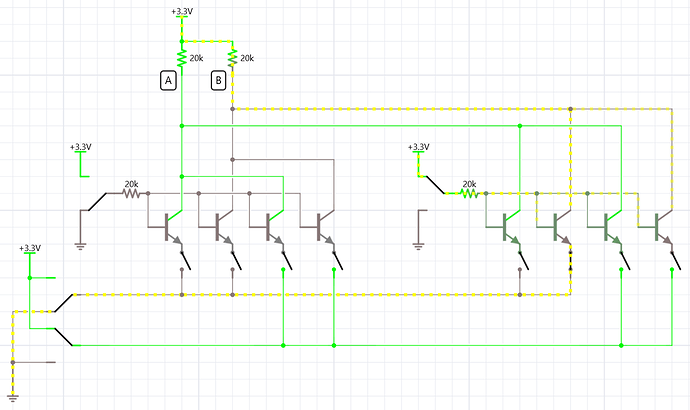 The idea is that a transistor is inactive unless its base is pulled high and its emitter is driven low through the switch. You select one set of transistors by activating the corresponding base and emitter I/O lines (sort of highlighted yellow in the diagram). Then any pressed keys in that set will let current flow, driving the collector lines (labeled A/B above) low - these are the outputs that you read to determine which keys are pressed.
That example isn't too impressive, since 6 I/O lines can already drive 9 switches with a diode matrix. But you can do a full-size keyboard with 15 I/O lines split up as something like 6×5×4 = 120. That would let you use a smaller controller like a Pro Micro with a few lines to spare. Normally 15 would only get you to something like 5×10 = 50 keys.
So I built a tiny test of the concept with 2N3904 transistors: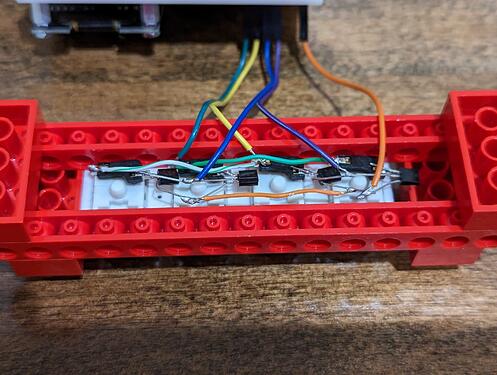 And it seems to be working: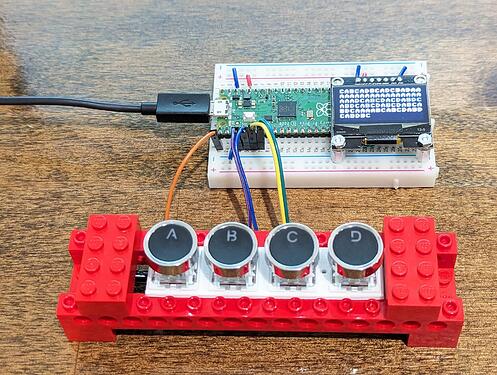 Is this possibly useful? Pointless? Already done before? At least amusing?