Hey folks. I missed the boat on JTK HSA Beige on Brown, but I have had SA Chocolatier sitting in a box for a few years. Maybe this could work out in someone's favor? If not, I do have the PayPals.
Photos: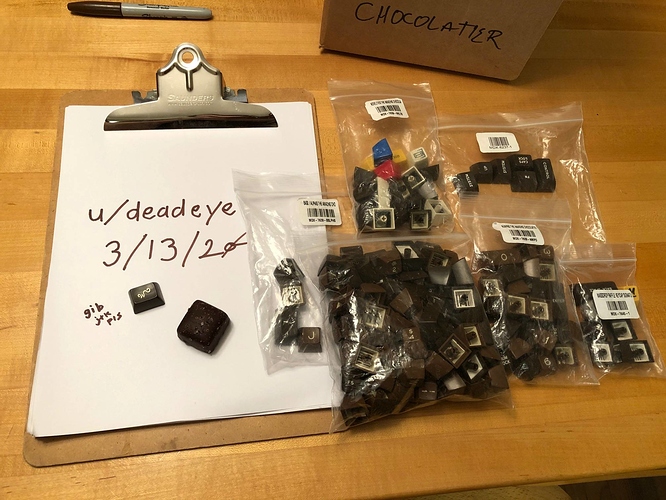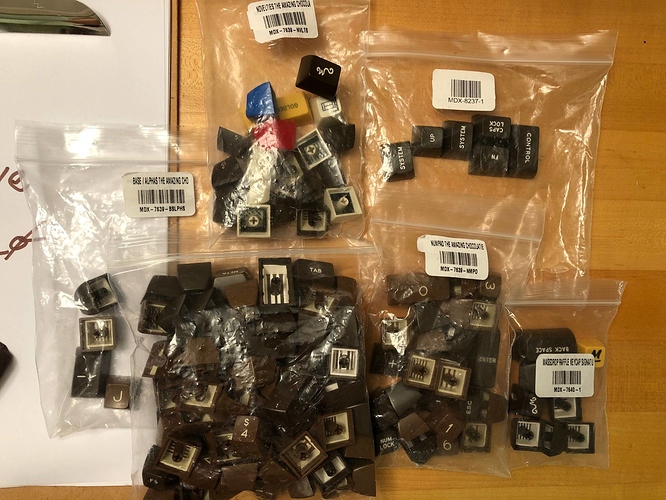 I can lay out the whole set if you'd prefer - this is how SA packaged the keys, except I separated a few alternate color options from the base kit into another bag. What's here:
Base Kit
Numpad
Novelties
Massdrop Raffle Kit
6 other compatibility keys, don't know the kit name
I do not have the White Fox / Tsangan (?) kit - I sold that one a couple years ago. The actual chocolate is mine. I ate it.
I got this set thinking it would be the perfect pair to a board I own, only to find I'm not a fan of SA's height. The base kit saw maybe a day of light use.
Let me know if you have any questions or if I didn't do this post correctly. Thanks, all!