VIAL is software to configure keyboards like VIA. It is open sourced and has support for Combos, Tap Dance (and possible rotary encoders).
VIA firmware is supported. However won't have any different functionality then VIA. (File → Download VIA definitions then Refresh button on the right)
To compile a VIAL firmware you need to jump through some hoops. I had a Ubuntu environment already for a different keyboard time vortex project. So for me, it wasn't terrible for me took about 30~40 minutes after stumbling a few times. Firmware Size can be an issue so a few settings might need to be configured to reduce the size (the official VIAL guide was helpful from their website)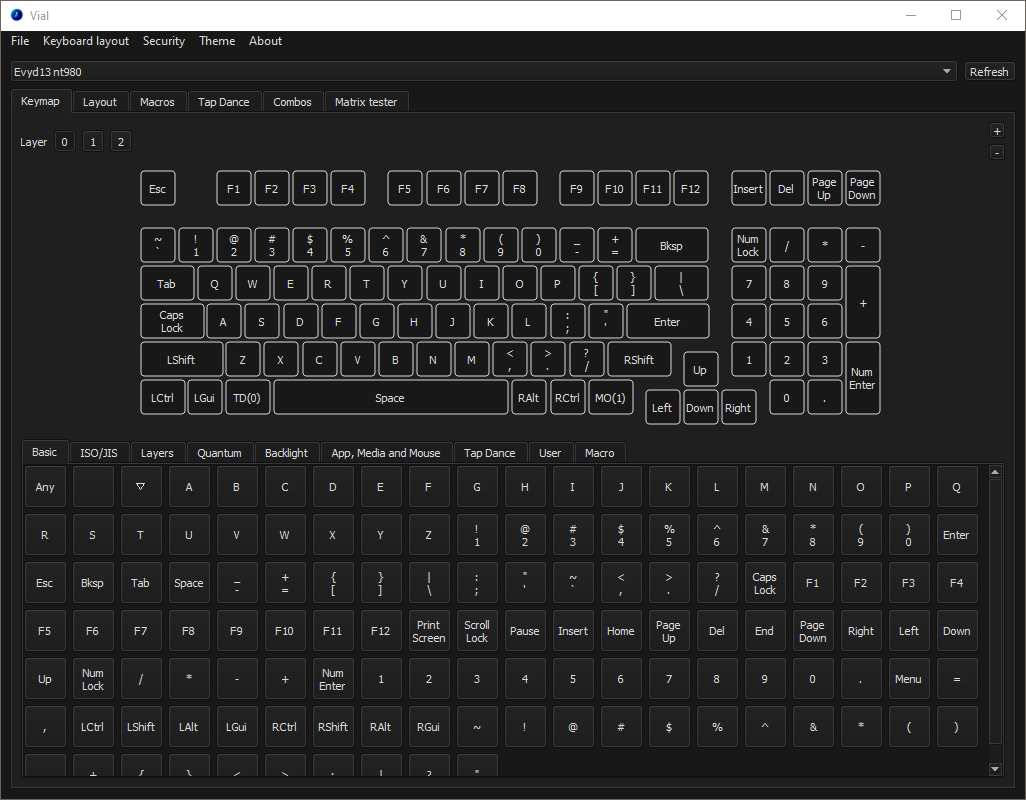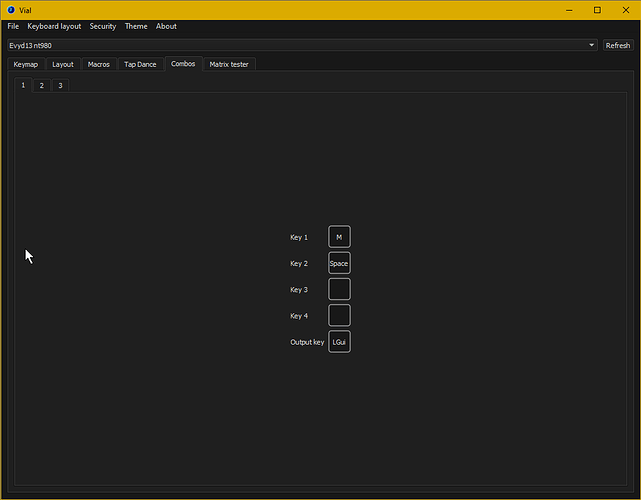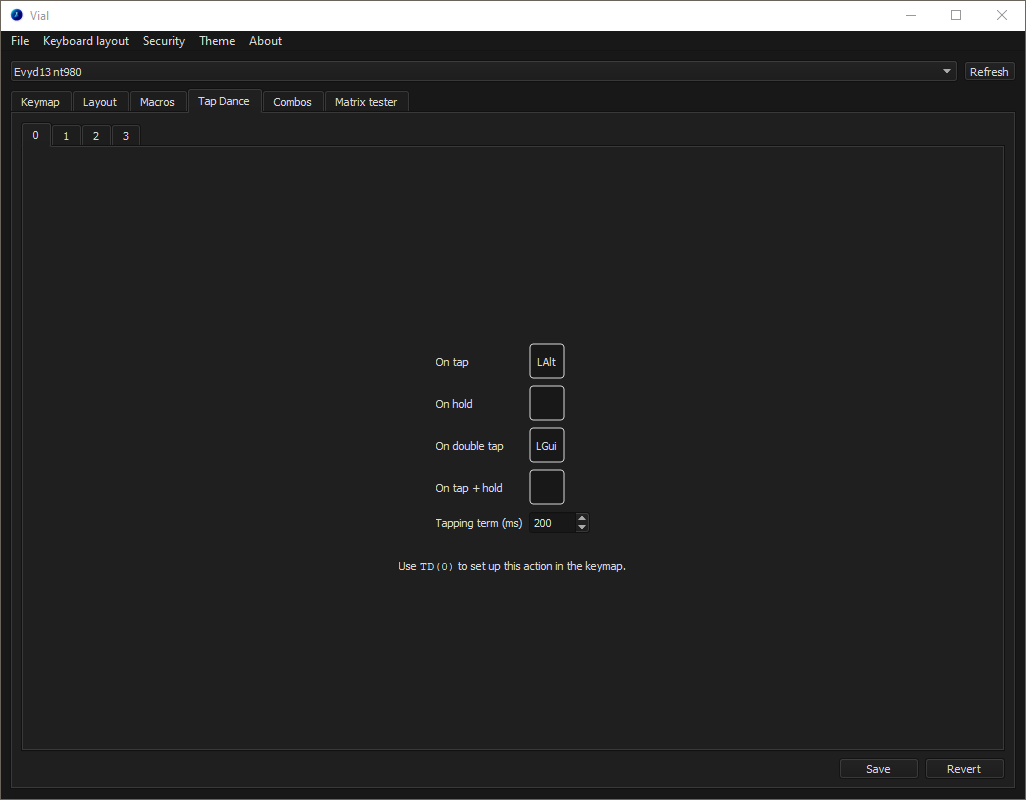 I don't know if its the future but its nice to have options. The 40s group had some interesting thoughts with combos and tap dance I look forward to trying out.
QMK Setting Screens

Grave Escape



Tap-Hold

Auto Shift

Combo

One Shot Keys

Mouse Keys