Thought it would be neat to start some sort of a regular "what are you actively using right now?" sort of thread. We already have a "post your awesome keyboards!" thread, but pics of people's coolest boards and pics of people's every day go-to setup are likely to be quite different. Additionally as people swap out boards their setup will change. I don't know if it is best to do a new thread on a regular cadence, or just to have people post again in here as their setup changes, but I am envisioning this as something of a "What Are You Wearing Today?" kind of thing.
Anyway, I'll kick us off here.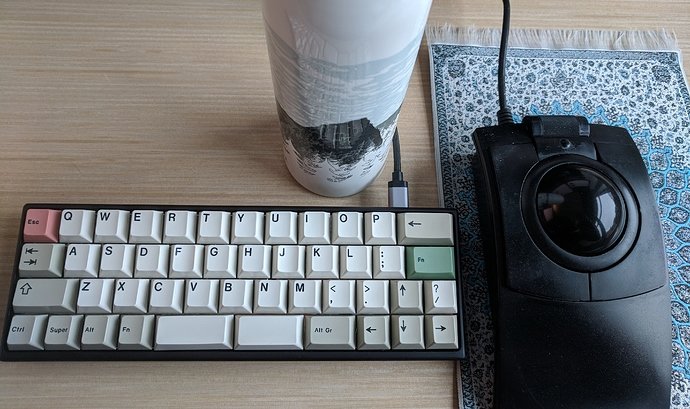 Today I'm rocking my round 5 minivan (even though Evan says he doesn't do "rounds" anymore) with 62g zealios and GMK 9009. Also a CST trackball that I haven't started modding yet.