After many months MT3 3277 finally came in to complete the Rekt1800 in Aqua.
I agree with he sentiment that the alpha could have been a bit darker and the accent could have been a touch brighter.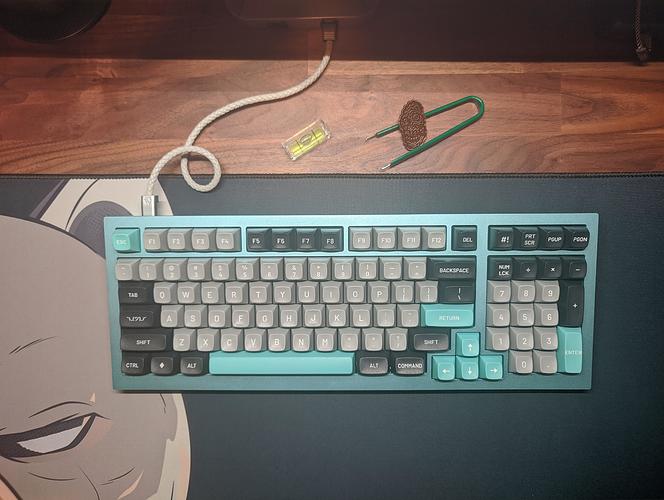 What a killer keeb ensemble you've got there! Loving the colors. What's the melty skull thing?
That's an enamel token I picked up for a local shop in PNW.
How's the typing on that thicc plate?
Woozer! What's the specs and where did you get it? I so need this.
Its awesome. Needed to add a tape layer to get rid of the little amount of hollowness.
This is a solid brass plate 4.75mm thick. Had it cut by SendCutSend.
Fat plate swap complete. Hoping to get the machined 6* case in the next couple weeks to finish the ultimate Planck build. If the fitment and finish off it is spot on, gonna get a stainless case machined for triple the weight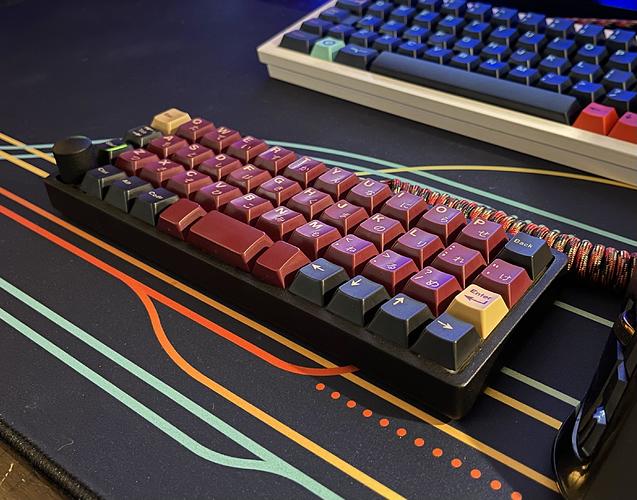 Finally got around to one!
TX 660. Loving the sound and feel of this with DSA caps. In fact, it's making me look forward to buying some new DSA sets. Now, we just need someone to make some.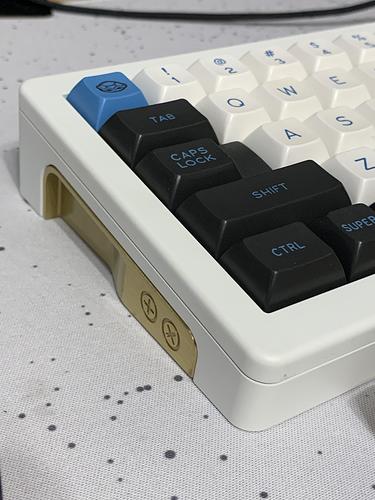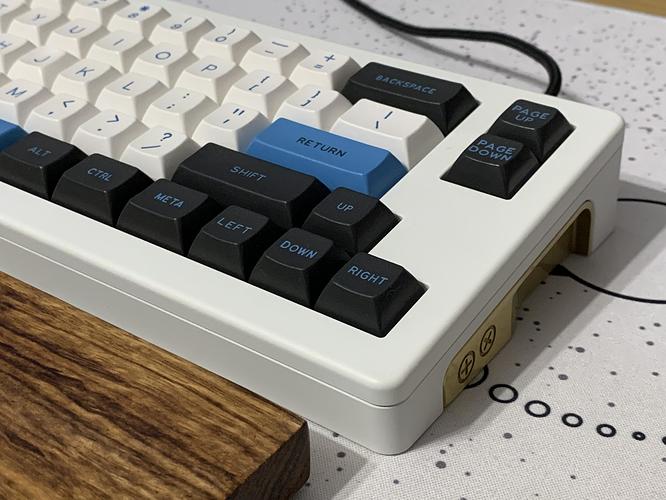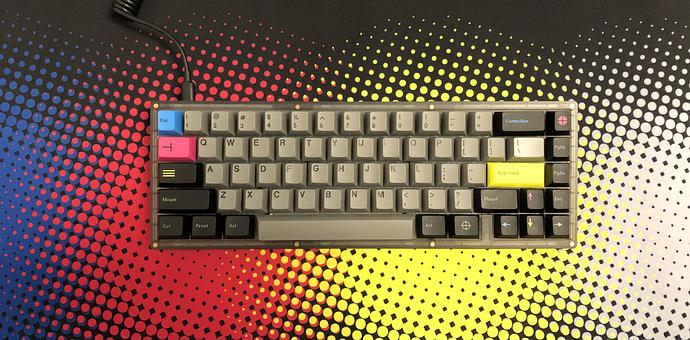 My CMYKeeb, now with matching deskmat
KBD67L bluetooth version
GMK Prepress caps w/ novelties etc.
GMK Prepress "Splatter" deskmat
"Halftone" might have been a better name than "Splatter", but the design is perfect for the theme, and couldn't be more at home on my prepress workstation desk.
Playing with Chocs for the first time on a circuit python keyboard from Tindie. Per key RGB was unexpected, but cool.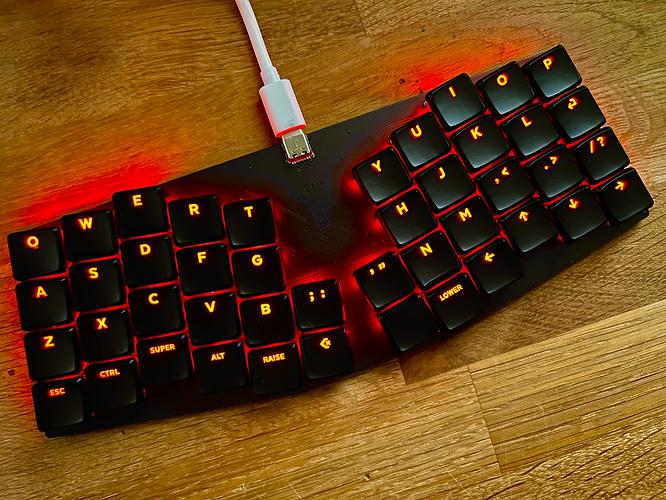 WFH life - 1 keyboard for desktop PC, 1 keyboard for work laptop. Should I just get a L1Tech KVM now?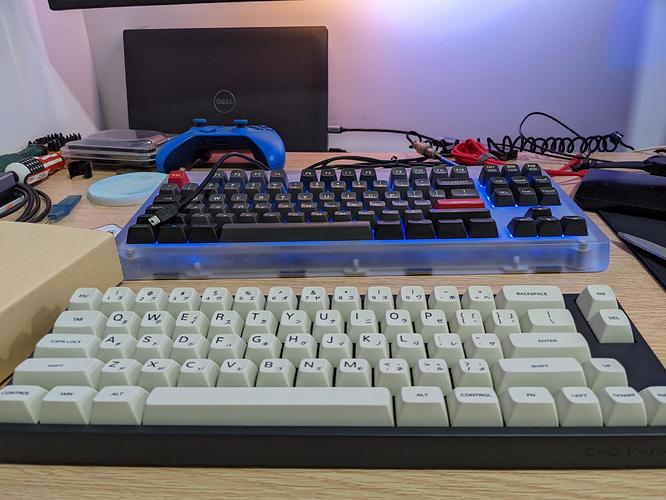 what type of towel is that?