what type of towel is that?
good luck getting one I've been on the waitlist for what feels like months. they restock like 5 at a time.
are the switches still able to click in?
Yes, they stay in the plate no problem.
Two year+ GB

(BOCC keyboard). However I am really happy with how the build came out.
Specs:
Bocc Keyboard
Rara Switches (lubed with 3203, they came with stickers. Decided to try that instead of films)
Plateless (bottom burger o-ring mount ala Bloop65 or idb60. This was not how the board was originally intended, but I felt like my tastes have changed since I joined the GB. Actually mount seemed way to stiff for where I am at these days)
Custom silicon pour and a loose layer of PE foam under the PCB. (Pics below).
KAT Lich keycaps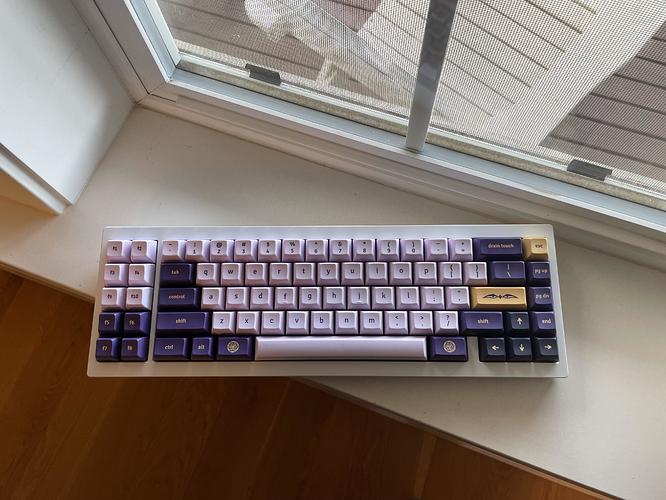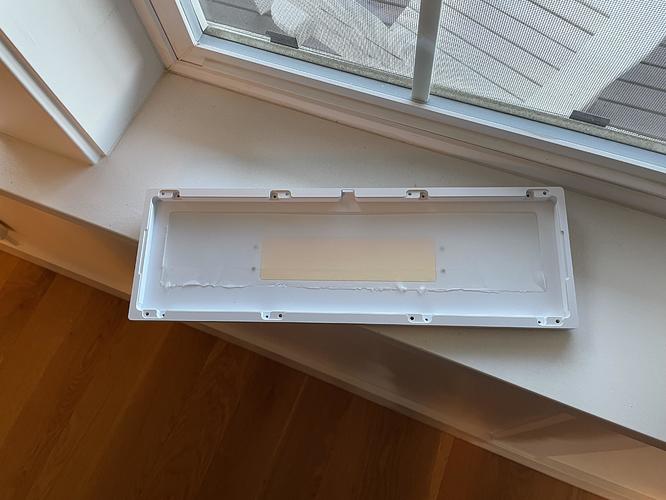 My Manta75 "antique version" with full copper case bottom on my work desk.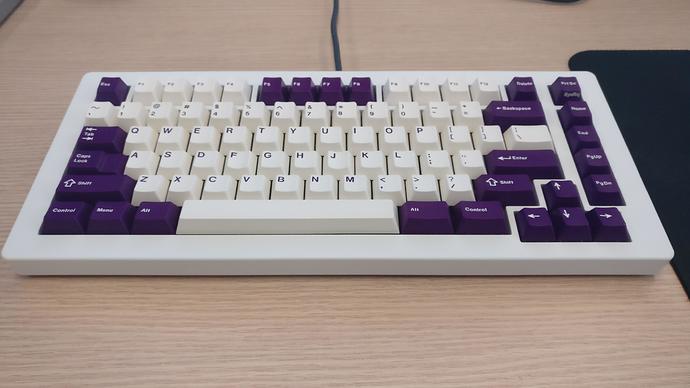 Copper starts to tarnish gently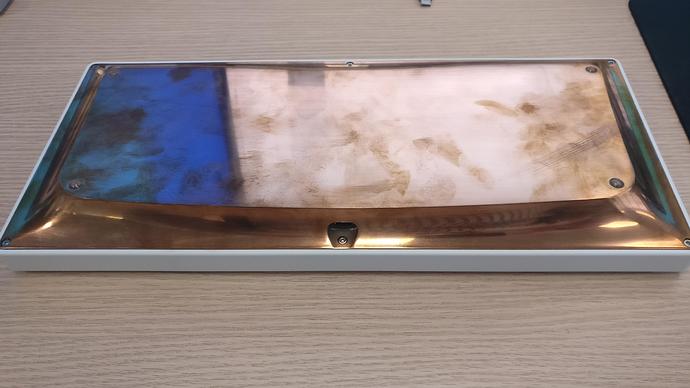 My 11.11 AliExpress order arrived and the build came out exactly as I hoped.
Idobao ID67 with acrylic bottom
Kailh Box Jades (letters) and Navies (mods and numbers)
Durock V2 stabs
Akko ASA Black and Pink
It's really interesting how much better it sounds than my Keychron K6 with the same switches and keycaps.
Also of note is how much more comfortable (and better sounding) ASA profile is compared to Cherry profile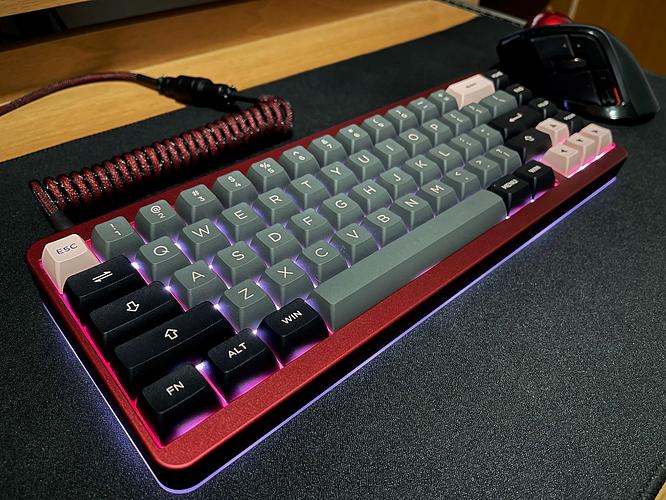 It looks super classy with VoC.
VoC goes super well with white boards.
Still waiting for my CRP R4 with pink Japanese sub-legends to put them on it

I have been seeking out the yellow FC980m since about June 2020 (like 3 started and cancelled transactions from MK due to delays).
I wanted something bold and plastic for occasional usage with laptop, and thought would pair well with GMK Nautilus. I think I actually prefer it with Leopold Ash yellow keycaps (glad have 2 options for keycaps). Will build it up with POM plate custom PCB and convert it to USB C in a few weeks.
GMK Nautilus: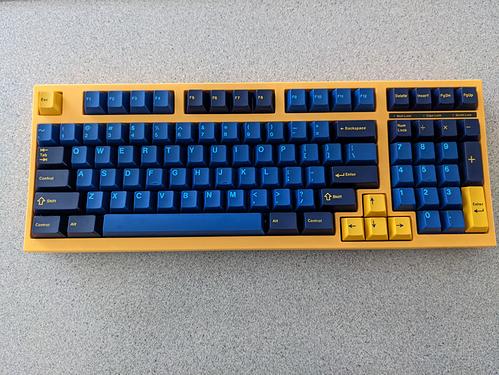 Leopold Ash Yellow: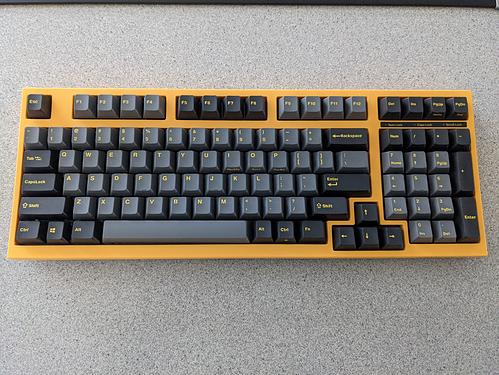 Rambling

Topre:
I am 90% sure you can swap stock cases between MX and Topre, the plate outlines look identical along with through holes the Hasu 980 controller fits perfect with the proper mounting points. This yellow case would look pretty good with the all black Topre keycaps.

Shell mock up with FC660c keycaps


Original Keycaps and plate, the plate is pretty cool blue though I wish it was maybe navy instead of sky blue. Keycaps are good quality but OEM profile and little too intense for me on the yellow case

i was JUST swearing off any more 980 in favor of expanding my tkl life when you both come up with these posts. i also still have yet to own a 980 EC version.
dave-- also see the PD "Bee" version for Yellow on Black caps. someone on r/mm (EU tho) has been trying to sell his 980. It's black chassis, yellow on black caps (like the ash yellow mods).
Nice those would look pretty awesome with this case too! Mk link is below I don't have much faith in their eta of Dec though
I have a patent liking for lighter hues, but PFU mistakenly sent me the black R2 instead of the ivory, and…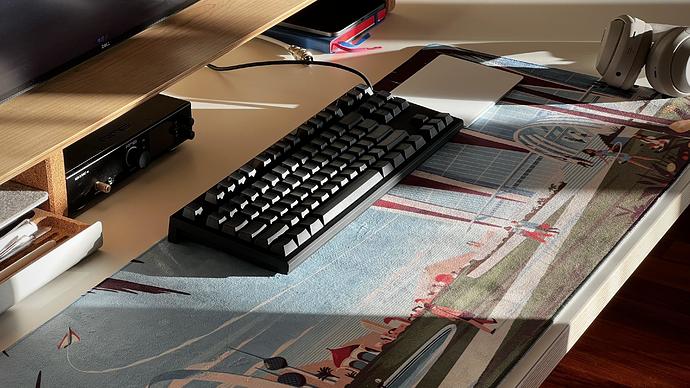 …I admit: It's pretty clean.
Sweet setup. The texture of that deskmat is nice! Info?
You can swap cases. I put a 980m in my 980c case. The case has standoffs for both daughter boards.