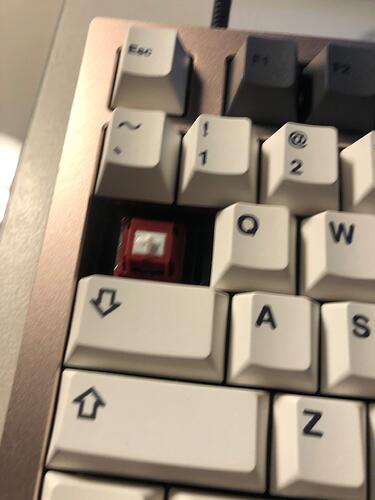 This is also what a nightmare looks like, on a solder board as well.
Pardon the shitty quality image, my phone camera is pretty so-so
I have actually had a nightmare where I had to unscrew the endless number of screws on a Realforce, but the more I would unscrew the more would appear.
Damn, I got anxious just reading that
what about the pin snapping completely
or snapping those thin flexy pcbs

Oh NO! What have I done! Did I short the PCB? Something was wrong when I did that! I hope it isn't the PCB shorting, I only got one from the GB and prices are crazy! AHHHH- Oh, it's not plugged in correctly.
New BOX switches still causing stretching