So I took apart a hotswap board today to try out some new switches as well as the new Novelkeys stabilizers.
Uh…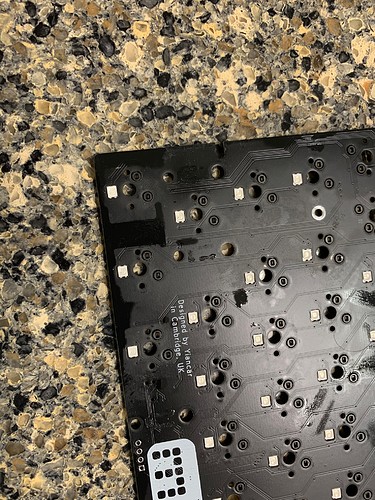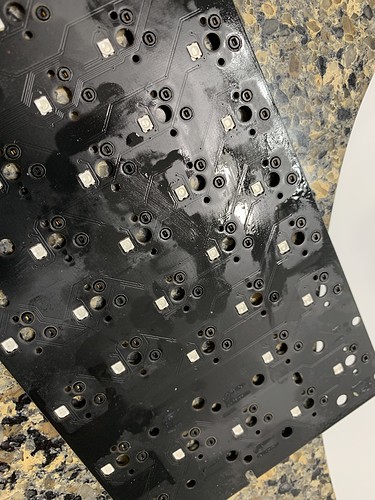 What the heck?! Where did this oil come from? Notice how it's mostly around the edges? Here's the thing, lately I've been testing new switches on just the alphas. But you know what's been on the num row and modifies for months?.. bobas.
Are bobas leaking oil???
I've never seen anything like this. I don't use oil lube and it's not dielectric.
Before the bobas I had gateron caps switches in it. Someone's leaky