Neat! I'm digging the trend of intentionally designing a keeb around popular keycap colorways. Like the NK65 Milkshake and Olivia, I hope these keep the aesthetic going.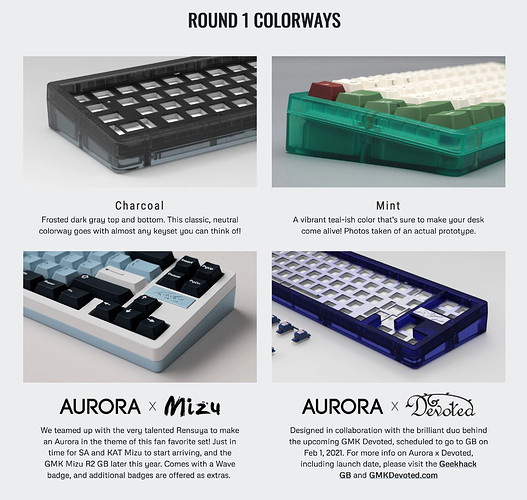 Charcoal & Mint also come in a Bluetooth. Everything is the same as above, only the QMK wired PCB (Fairbanks) is swapped with the Bluetooth PCB (Tromso). Battery not included.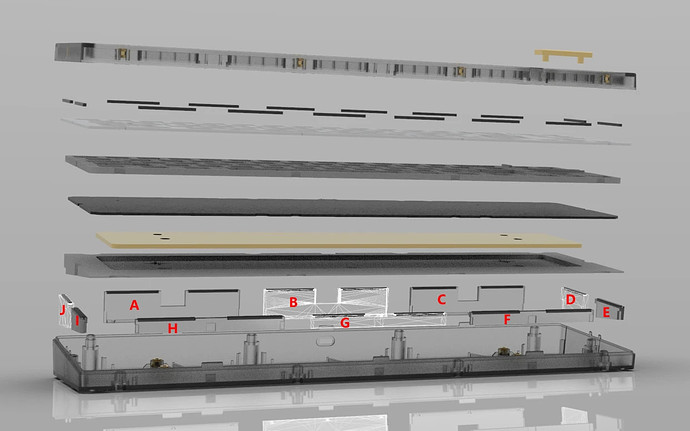 Variable Gasket Mount System
There are 10 chips with gaskets on top that snap on to the bottom case. Chips B, D, G and J are optional. Install more chips for a firmer type feel, and install fewer for a bouncier feedback.
January 29, 2021: Chinese GB launches Jan 30, 2021. Waiting for streamers to receive their units and stream their build before launching international group buy.