IIRC the r2 info was in the qq group, which is hard to access when you are not from china.
One thing I'm not clear on is what was the cut-off date for getting R1 kits.
I was on ZFrontier about a week ago looking into the NCR-80, and it kind of looked like pre-orders for that gray kit were still available. But looking more closely a couple of days ago, I could see that everything, including pre-orders was sold out.
So I wonder what was the last chance to get current stock of the NCR-80.
Seems like YMDK has NCR80 kits in stock.
Plateless solder:
Hotswap w/ carbon fiber plate:
Not bad pricing for the switch packages either.
I am close to placing an order.
Gateron CAP Golden Brown on these should give something like a classic Cherry tactile board.
Can just send inner message to YMDK.They should be able to get it.We saw they have most gateron kailh cherry jwk switches
Thanks. In fact, I have already ordered the NCR-80 barebones kit via AliExpress.
Looks like the R2 pre-order is up with two new case colors: gray and beige.
I'm trying to gauge the color of the case in the photos. What keycaps are those? They look like a blue Cyrillic PBT set but they appear gray and white in the photos.
Yeah I think I'll be biting the bullet on one of these this payday. I am very happy with the two full sized Cherry boards I rebuilt, the plateless build & plastic case make for a surprisingly nice typing experience. They don't sound too bad either! Given these can be built plateless I'd expect a similar feel & sound from it.
Yeah, the colors seem way off from what I'm expecting at least, the mods look far too gray. Assuming that they didn't touch up any component of the photo individually, it would be a safe guess that everything there would look warmer in person.
R1 was like $90 from zfrontier they dropped the price for R2 to $80!?!? (shipping is expensive at $36.40 still pretty great deal).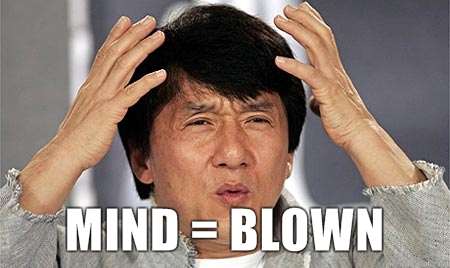 I like the beige, silver is nice but I wish it wasn't a mismatched top and bottom.
I think the hotswap version is $15 cheaper than it was before. The pro move would be to buy a plate, extra pcb or case/shell to get the "total over $100" free shipping option.
Does anyone speak Chinese? I would love to get on zfrontier and find out what keycaps those are in the product photos. I don't see how those could be beige without significant photoshopping. There's no such thing as gray and white keycaps with blue cyrillic legends in the Western market, is there?
I would put my money on ePBT Blue Russian. I think they used very cool temp bulbs for the lighting, and probably touched it up, at least in Lightroom.
I'm looking at buying the kit for $109 but I don't see a free shipping option with either Apple Pay or otherwise, despite the total being over $100.
Did they just stop that offer? I checked myself, and no dice.
The Shipping Policy page still shows the $100 deal so I'm not sure why it's not applying. Maybe in stock only?
From what I can tell from the translated ZFrontier forums, there will be a Bluetooth PCB (possibly QMK compatible?) going into GB soon. It's also possible that the cool gray color will be for both the top and bottom - the GB host said something to the effect of being lazy with taking pictures, but I'm not sure. Lastly, it sounds like there will be a Win-key version coming after this GB - the literal translation was "front teeth" vs "no front teeth" so make of that what you will.