The Idea
So I did some quick and dirty mock-ups with the Keyboard Layout Editor, mostly based on the layout of the minimal pain27 keyboard.
The outcome are a set of minimal 26% (27 keys) keyboard designs inspired by the Enigma, the pain27 keyboard, the Alpha keyboard, and the 30wer keyboard. (Thanks to u/pyrocrastinator on Reddit, designer of the Alpha keyboard, for making me aware of the 30wer keyboard by @8o7wer.)
The Idea Providers
The Enigma Machine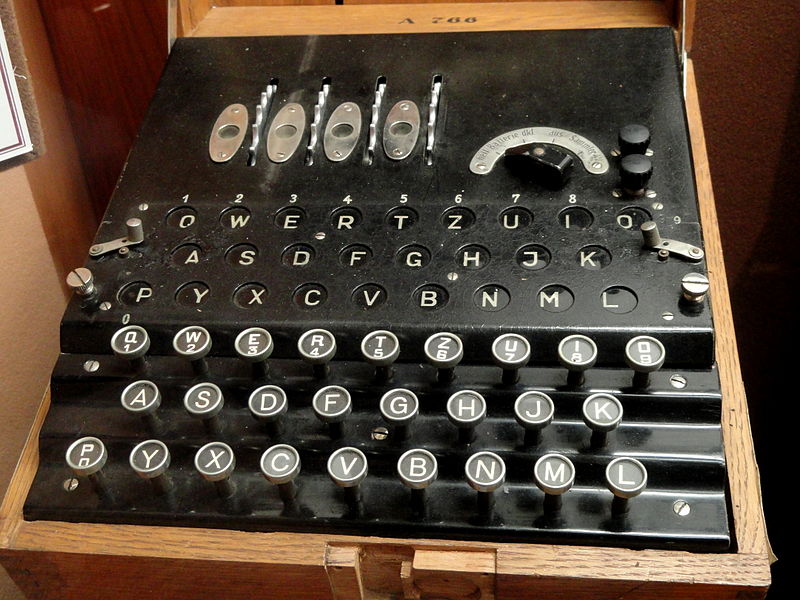 pain27
Alpha

30wer
The main idea taken from the 30wer is the bottom right position of the spacebar.
The Designs
JSON files for these can be found on Github
pain27-based
Painigma27
The real Enigma keyboard layout plus spacebar based on the pain27.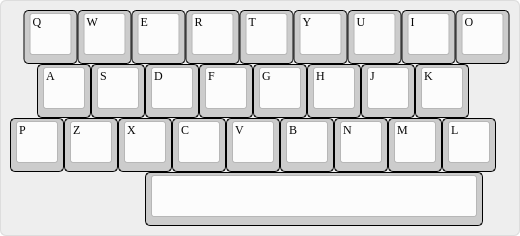 I somehow dislike the off-center spacebar, so I made a variant where this is fixed:
Painigma27.7c
The real Enigma keyboard layout plus a centered 7u spacebar—compared to the off-center 6.25u spacebar of the pain27.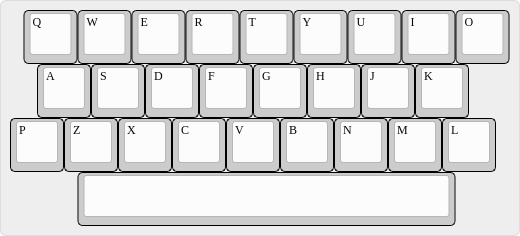 Halfnigma27
A less awkward deviation from the standard layout by only moving the P key to where the Enigma moved the L key. Everything else is again identical to the pain27.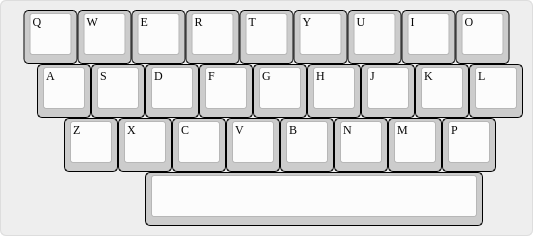 Here, the off-center spacebar is far less irritating, so there's no centered variant (yet

).
pain27wer
Sparked by the Enigma's usage of the spot right of the M key, this is a pain27 with a SpaceFn key at the bottom right corner of the keyboard like with the 30wer keyboard.

I used a 2u spacebar as they're quite common with ortholinear keyboards and which is also the spacebar used in the Alpha keyboard. A potential alternative might be a 1u space key, which probably is though harder to hit.
Alpha-based
Alphawer
Same idea as with the pain27wer, but based on the 28 keys, half-ortholinear Alpha keyboard by simply moving the B, N, and M keys back to their classic position and positioning the SpaceFn key right of the M key instead of between the V and B keys.

Note
All this can also be found on Github.