Maybe just buy the green set off AliExpress? I assume you mean the MG Ember Aurora rip-off, which I still see available from a few sellers. I bought a set off a seller Gliging-keyboard Store "Wazi keycap 172 Keys SA" which turned out to be G-MKY AF SA. They took less than a week to get to me in NZ.
And if you're keen, you can buy a set of matching MG keycaps (which are back in stock at melgeek) and mix and match the profiles. The colours and finish are indistinguishable.
I'm using the top and bottom row from an MG Ember Dusk set, and the middle rows from AFSA Shimmer Black.


And to keep the arrow key camber nice, I've used AFSA on the bottom row arrows, and stolen a down-arrow from another set as the up arrow.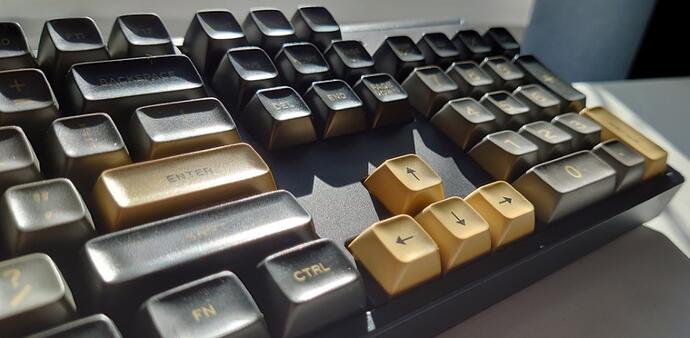 Very nice, even if it took $200 of keycap purchases.