Hi,
In case you've never heard of KBDcraft. We're a young team from Shanghai that innovates Electronics based on available bricks for fun and daily use. Our Website
We Just launched our first product 3 weeks ago, a 64-key mechanical keyboard with a brick-built case and full features on board, calls Adam. The price starts from $59.99.
The 64 layout with arrow keys in the framework of 60% is quite popular in Asia. It has however a 2U shift, which isn't always accessible. Therefore we offered pre-lubed switches and caps within the Full kit to make it an easy build.
There are some unbox and reviews on Youtube and TikTok you guys may check out!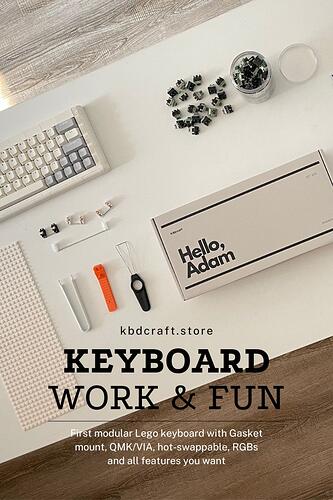 Let us know what you think.