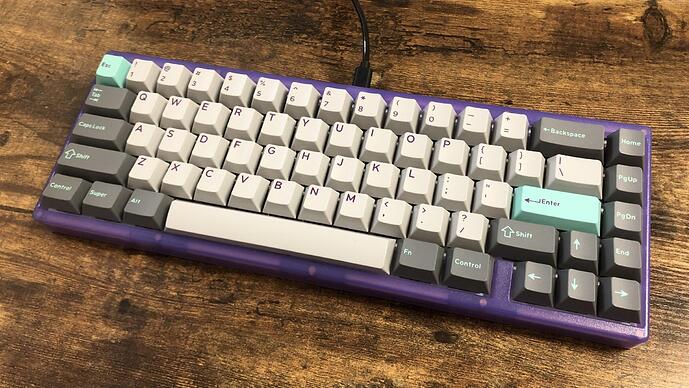 Original Portico
DCX Hyperfuse
FR4 plate
Equalz V2 stabs (POM)
Akko Haze Pinks*
More

*This is my main switch-testing keyboard; these Akko silents are just what happen to be in at the moment.

Hyperfuse has always reminded me of school supplies and toys from the 90's. I had a calculator and an off-brand Lego space set that both used colors like these.

I really love the Portico - but some of those foam pads are disintegrating. I have one extra set I'll be installing soon, but it would be cool if I had some in other materials. See, this is why I need a laser cutter

The legends don't look as thin to me in-person as they did in the renders / marketing photos. This set also features the updated Shift legends as well as a few other small improvements over the first wave of DCX caps.


I felt like Taro was the perfect keyset for this case, but I think I like this even more.