Sorbothane Struts are quick-dirty version of Sorbothane sheet between plate and PCB. It does seem to reduce to reduce noise and reverb, likely not as much as full-sheet but nice considering that placing these struts takes little time and effort, particularly for hotswap boards.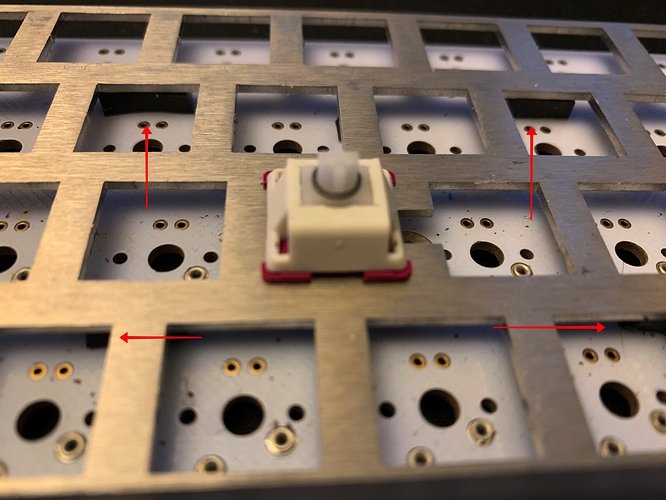 Sorbothane used are 5mm thick sheets from Amazon.
I was going to try placing something between the switch and the PCB as well, like a 'switch mat', but got lazy and went for this instead.