On full-size, TKL and 1800 layouts, finding the cursor keys with just your fingers is easy due to the gap around them. But what about 90%/95% boards like the Kira or the Vortex Tab90/Tab90M where there's no gap around the arrow keys nor between the main and the number block?
On my own Tab90M I replaced the grey cursor keys with yellow ones (both sets came with the keyboard), but without looking I often hit the wrong key. Granted, using a non-sculpted VSA profile (similar to DSA) for such a huge amount of key without gaps isn't really helping either. I also had issues finding the Enter key easily and not hitting PageDown (right of it) instead.
So I recently exchange the stock VSA Dolch key cap set with the Git kit from GMK Oblivion. Colorwise not a big change as both are dolch-ish. But a big change in the profile from non-sculpted to sculpted.
On the Tab90M, there's a 65%/75% style column with Delete/Home/PageUp/PageDown/End/Right keys between the main and the number block. But despite all these keys are available in the proper row-profile (R1/R1/R2/R3/R4/R4) in the kit (or at least those kits I purchased), I decided it's better to have all these key caps except the "Arrow Right" key cap in R1 profile to build up a perceptible "wall" between the main block and the number pad. And on the bottom left of it is the cursor block: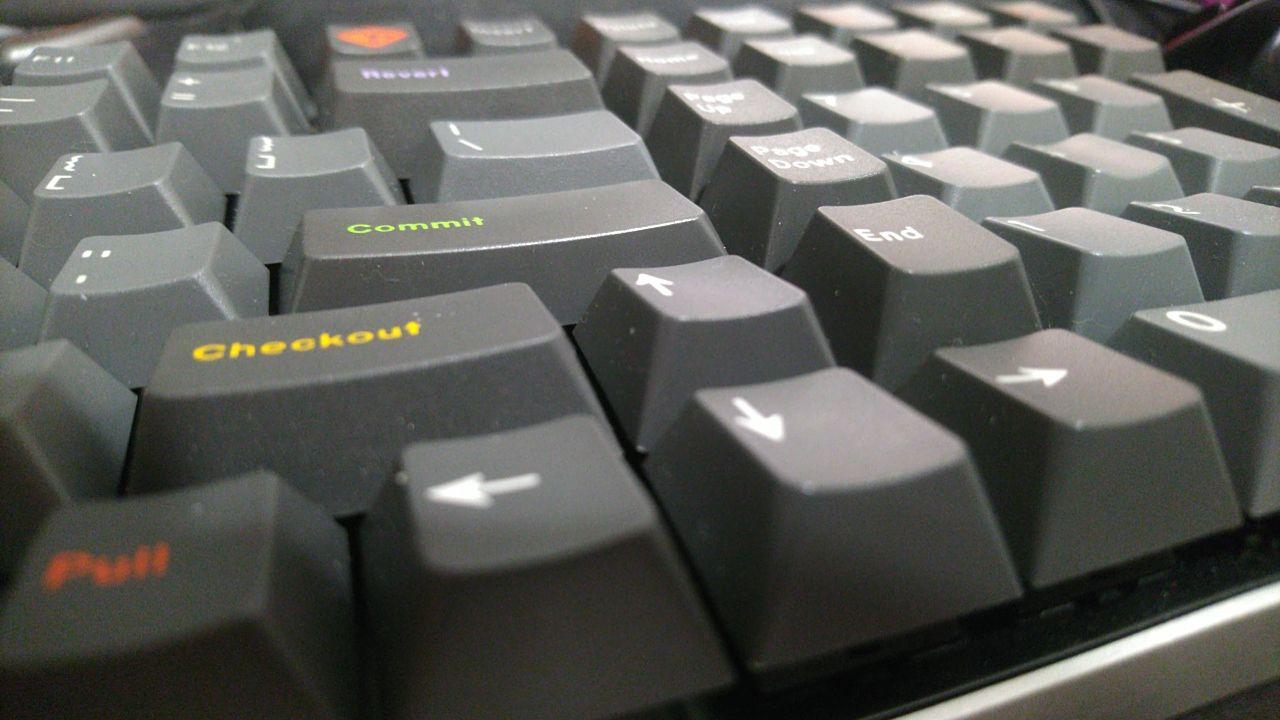 I'm quite convinced that this is a help when navigating with the fingers on that huge keyboard, but then again I still occasionally hit the Right Control (labelled "Pull" in the picture) instead of the "Arrow Left" key. (Maybe caused by being used to the way smaller MiniVan with only one key between the cursor cross and the spacebar(s).)
Anyone else tried to use such haptic walls on huge keyboards without gaps? Any experience with it?
Or are there key cap sets where the Arrow Down key cap either has a bar, dot or is a deep dish key?
Any other solutions to this? Artisans as Enter and cursors keys?